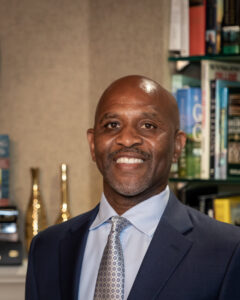 Dr. Jerome E. Morris, E. Director

Dr. Jerome E. Morris is the E. Desmond Lee Endowed Professor of Urban Education at the University of Missouri-St. Louis and serves as the Principal Investigator and Director of the Communally-Bonded Research Study. His interdisciplinary and empirically-based scholarship examines the institutional structure and culture in schools, provides innovative conceptual frameworks to study marginalized communities, and cultivates meaningful partnerships with communities and schools. The nexus of race, social class, and the geography of educational opportunity represents a major theme in his scholarship, and he has been at the forefront of highlighting the centrality of the U.S. South in African-Americans' experiences, examining public school desegregation, and rebuilding viable urban communities and schools. Morris was recently awarded the prestigious Lyle M. Spencer Research Award from the Spencer Foundation to investigate the development of his theory of Communally-bonded Schooling. A leader at the national and local levels, he is a co-founder of Education for Liberation, VicePresident of the American Educational Research Association, and partner with numerous community-based organizations. Morris is the author of Troubling the Waters: Fulfilling the Promise of Quality Public Schooling for Black Children (Teachers College Press) and Central City's Blues: Race, Place, and Life in the Housing Projects of the Urban South (Publication forthcoming). He has published extensively in leading research and practitioner venues such as the American Educational Research Journal, Teachers College Record, Educational Researcher, Review of Research in Education, Educational Policy, Urban Education, Kappan, and The Conversation.
Tenille-Rose Martin is the Project Manager for the "Countering the Unintended Consequences of School Reforms: Communally-bonded Schools Reconnecting Black Students, Strengthening Communities, and Improving Educational Outcomes" project. She is currently pursuing her Ph.D. in Political Science at the University of Missouri- St. Louis. Her primary areas of research include black political participation and policy outcomes.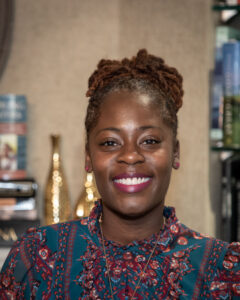 Tenille-Rose Martin
Project Manager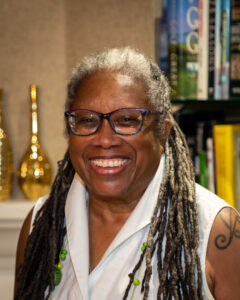 Dr. Jacquelyn Lewis-Harris
Lead Community-based Researcher
Dr. Jacquelyn Lewis-Harris is a retired Associate Professor in both Anthropology and the College of Education at the University of Missouri (UMSL). She was the first African American curator hired by the Saint Louis Art Museum and later recruited by UMSL to become the Director of the Connecting Human Origin and Cultural Diversity program. Her research is a synthesis of cultural anthropology and social justice education, integrating her roles of educator, writer, artist, anthropologist and curator to address the important issues of race, cultural diversity, social segregation and the presentation of minority cultures in a public forum. She was acknowledged for her research and community commitment through the Arts and Education Association award for Community Collaboration, the UMSL Trailblazer Award, as well as the Ferguson Human Rights Commission Advocate of the year award. Her book chapters, exhibition publications and scholarly articles, cover a wide range of culturally related research published in the Race, Class and Gender Journal, Journal of Gerontological Social Work, Anthropology News and the International Journal of Literacy and Education. In her current capacity as consultant and board member for several community organizations, she promotes regional St. Louis community-building education programs; civic education; Ferguson community policing; and racial and ethnic awareness through the arts.
Luimil Negrón-Pérez is a doctoral candidate in education and research assistant at the University of Missouri- St. Louis. As an education historian, she is interested in employing historical methodologies and ethnography to study the manufacture of racism and colonialism as forms of oppression in American schooling. Born to Puerto Rico's diasporic community in Stuttgart, Germany, Ms. Negrón has spent most of her life in Bayamón, Puerto Rico, New Orleans, Louisiana, and St. Louis, Missouri. When she is not focused on her projects or studying the consequences of urban education reform in communities for the Spencer project, Luimil can be found playing her violin.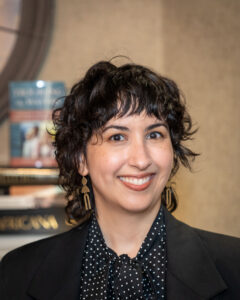 Luimil Negrón-Pérez
Graduate Research Assistant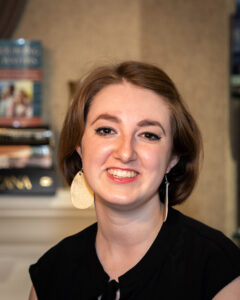 Nicole Misra
Research Assistant
Nicole Misra is a Ph.D. student in the College of Education and research assistant at the University of Missouri-St. Louis while also teaching high school English for Speakers of Other Languages (ESOL) in the St. Louis Public Schools. She seeks to provide a culturally affirming classroom for her students to achieve academically and grow personally while also collaborating with other teachers and scholars in resisting structural racism and inequity in education.
Dr. Claire Martin is an Assistant Professor of Clinical Mental Health Counseling at Webster University. She is also a Licensed Professional Counselor and Clinical Supervisor of Counseling and owns a private practice providing therapy services to individuals in the St. Louis area. Dr. Martin is a native of Haiti and has spent most of her formative years in New York City where she studied Psychology extensively and worked as a Program Evaluator for NYC Children's Services. Dr. Martin completed her Ph.D. at the University of Missouri-St. Louis in Counselor Education and Supervision. She is committed to developing counselors' competencies in multiculturalism and trauma-informed practices. Her scholarly activities focus on the intersectionality between oppression, discriminatory policies and practices, and the development of psychological trauma in marginalized populations. In 2019, Dr. Martin received the Counseling Fellowship in Social Justice Award, and in 2020, the E. Desmond Lee Urban Education Scholarship from the University of Missouri-St. Louis; both are awarded based on scholarly interests and advocacy that reflect a commitment to social justice in counseling and urban education.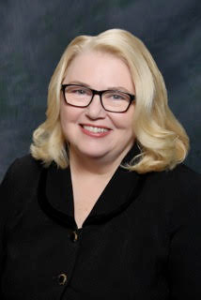 Joan Dodgson
Research Advisor
Dr. Joan Dodgson recently served as the Patricia and James R. Hemak Endowed Professor in Maternal Child Health Nursing Research at the School of Nursing, St. Louis University. She specializes in community-based research methods and qualitative methodologies, publishing widely on these topics. As a former PI, she has completed three National Institute of Minority Health and Health Disparities (NIH) community-based participatory research studies within minorities communities. She advises the research team throughout their research endeavors related to Community-based Participatory Research (CBPR) and qualitative methods (data collection, management and analysis). She has extensive background in research methods, health disparities, and building knowledge about disparities among diverse minority populations in the U.S. and Asia.